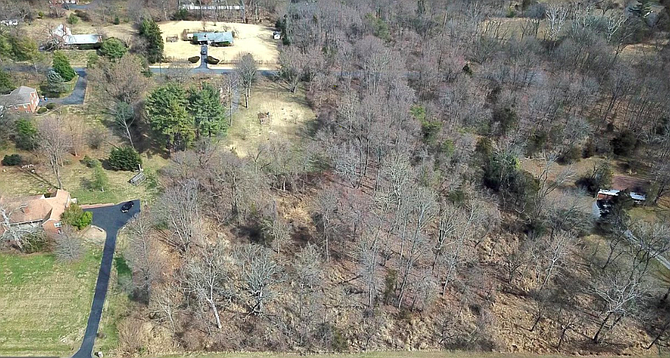 BEFORE: The lot was fully wooded before the tree clearing, according to the Forest Conservation Inspector, who measured more than 17,800 square feet of forest clearing without prior written permission. Clearing of more than 5,000 square feet of forest triggers the need for a permit and replanting.
Stories this photo appears in:

West Montgomery seeks to stem incidents of illegal deforestation that some say is on the rise.
A member of West Montgomery County Citizens Association noticed forest clearing on a lot in the Glen Hills area of Potomac, and reported the incident to County regulators.