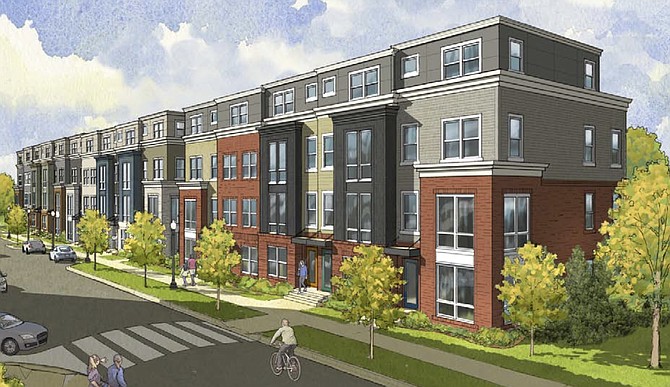 Artist's rendition of the townhouses to be built by Madison Homes.
Stories this photo appears in:

Fairfax approves plan to revitalize Northfax West area.
It's been years in the making, and last week, the Fairfax City Council greenlit a sweeping proposal to revamp and revitalize the City's Northfax West area.