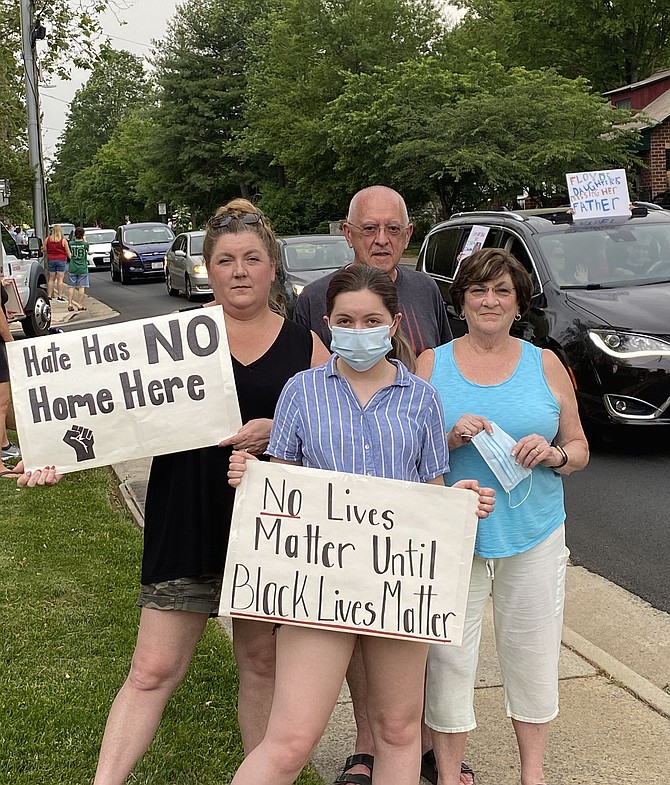 Joined by Todd and Linda Weiss, Kerri Miller and daughter, Andi Miller, hold signs supporting Black Lives Matter in the Town of Herndon Car Rally 'Justice for Black Lives' on Thursday, June 4.
Stories this photo appears in:

Thousands take to local streets and sidewalks in solidarity.
"We need to take this moment and make it our moment. We need to use our breath for those who have no breath," said Rev. Dr. Debra W. Haffner of Unitarian Universalist Church in Reston.