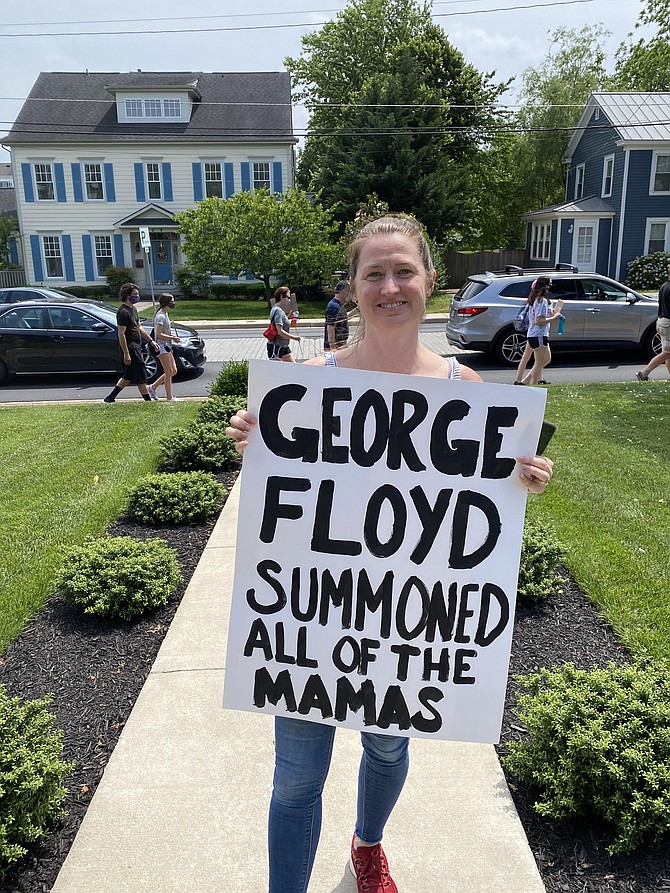 "I'm out here today because things need to change. Everyone deserves equal justice...I have three teens watching and learning. You can't stand up for just what affects you. You have to stand up for the good of all," said Jacki Varacalli at the Black Lives Matter Walk Saturday, June 6, in the Town of Herndon.
Stories this photo appears in:

Thousands take to local streets and sidewalks in solidarity.
"We need to take this moment and make it our moment. We need to use our breath for those who have no breath," said Rev. Dr. Debra W. Haffner of Unitarian Universalist Church in Reston.