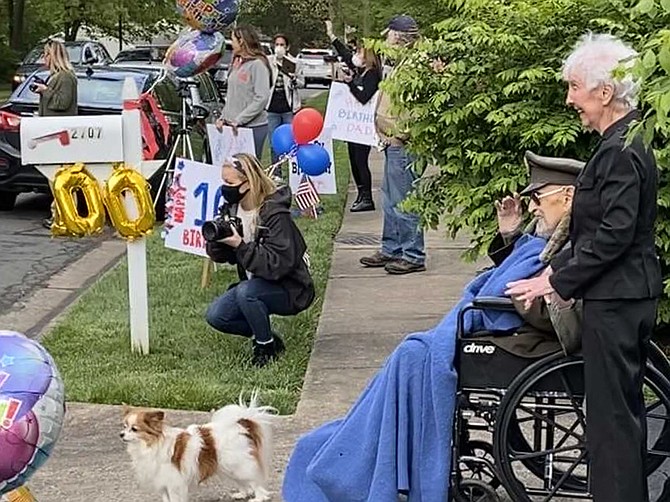 Retired Air Force Col. Robert A. "Bob" Shawn, Herndon Centenarian and former Air Force fighter pilot, at his 100th birthday drive-by parade on May 6, 2020, organized in his honor by comrades at the Veterans of Foreign Wars Loudoun County Post #1177.
Stories this photo appears in:

Robert A. Shawn of Herndon dies shortly after 100th birthday.
Robert A. Shawn passed away at home on Sunday, May 24, 2020. Born May 6, 1920, "Colonel Bob" celebrated his 100th birthday two and half weeks before his passing.