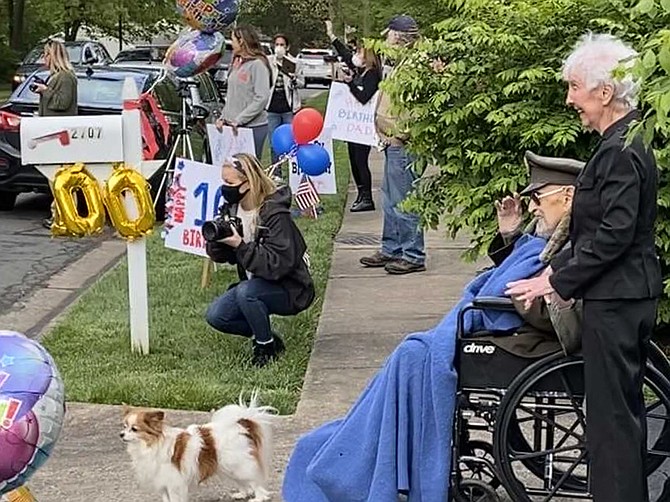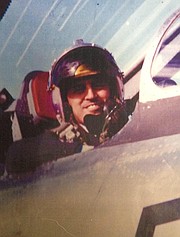 Robert A. Shawn passed away at home on Sunday, May 24, 2020. Born May 6, 1920, "Colonel Bob" celebrated his 100th birthday two and half weeks before his passing. In recognition of his birthday, fellow post members at the Veterans of Foreign Wars Loudoun County Post #1177 organized a birthday drive-by car parade, 120 units strong, escorted by the Herndon and Fairfax County Police Departments and County Fire and EMS.

Shawn's expansive military career spanned actions in World War II, Korean War, Vietnam Conflict, Desert Shield/Desert Storm, Bosnia, other distant places and most recently, during the Global War on Terror. His many exploits included flying his P-51 Mustang under the Eiffel Tower when Paris was liberated in 1944, mistakenly being shot down by the Free French forces in 1944 while supporting Gen. George Patton's forces and helping to break the Germans at the Battle of the Bulge where he "liberated" 500 bottles of Dom Pérignon held by the Germans. Shawn flew more than 328 combat missions.
Shawn received a Bachelor of Science in Military Science from the University of Maryland. After returning to the United States with his first wife, Emily, Shawn continued his education at Cornell University's School of Hotel Administration before managing country clubs. He was active in VFW Post 1177, The Wayne M. Kidwell American Legion Post 184, Military Vehicle Collectors Association, The Capital Wing of the Airmen's Preservation Society and volunteered for the Herndon Police Department.
Shawn is survived by his second wife, Julia (Herndon), son, William and wife Glenna, daughters Tracy and Victoria Walker and husband Robert as well as grandchildren Hamilton, Kristen, Mason, Reagan, Laurel, Brandon and Grace and 6 great-grandchildren. The Adams-Green Funeral Home will announce funeral services in Herndon with interment following at Arlington National Cemetery.