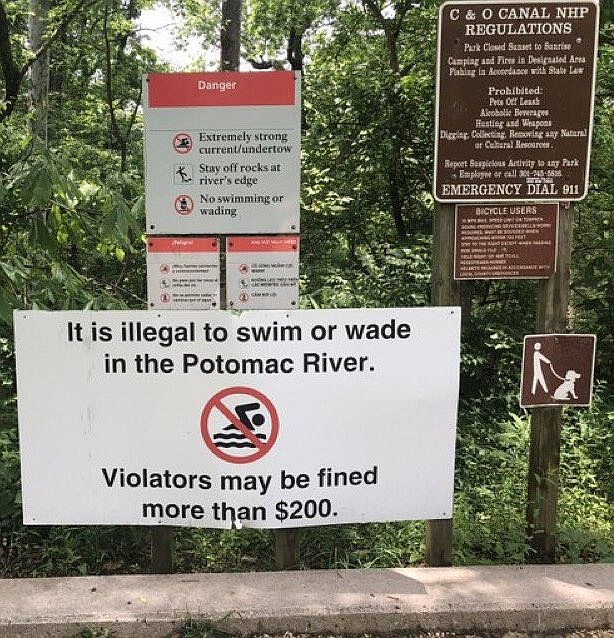 Despite clear signs, many people have been seen entering the water from both the Maryland and Virginia sides of the Potomac River near Great Falls. There have been four drownings in recent weeks and multiple rescue missions.
Stories this photo appears in:

Observe the warnings, come prepared, enjoy the Potomac River.
Swift Water Rescue Crews and National Park Service Rangers have observed many people putting themselves in danger in and around the Potomac River the last few weeks, while area rescue crews have already responded to several drownings this year.