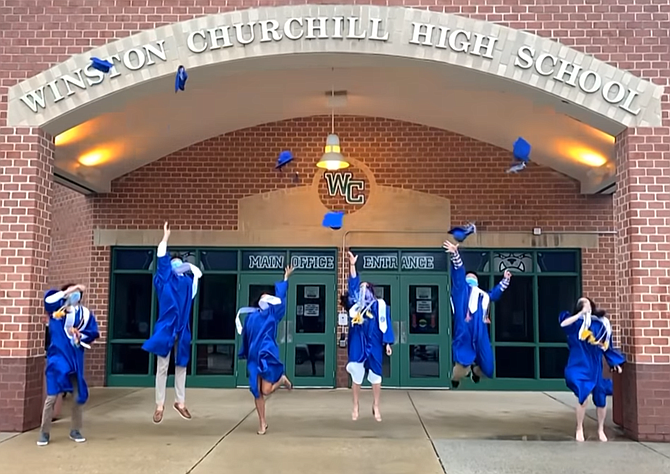 Senior class officers from Winston Churchill High School throw their caps in the air and jump in celebration at the end of the school's virtual graduation ceremony June 9. Andrew Jin, Lydia Lehr, William Ahn, Madison Cuthbert, Charlie Teixeria, Yunice Pyo and Nikka Givpoor.
Stories this photo appears in:

As with graduates from all Montgomery County public high schools, Winston Churchill and Walt Whitman students celebrated graduation virtually this year.