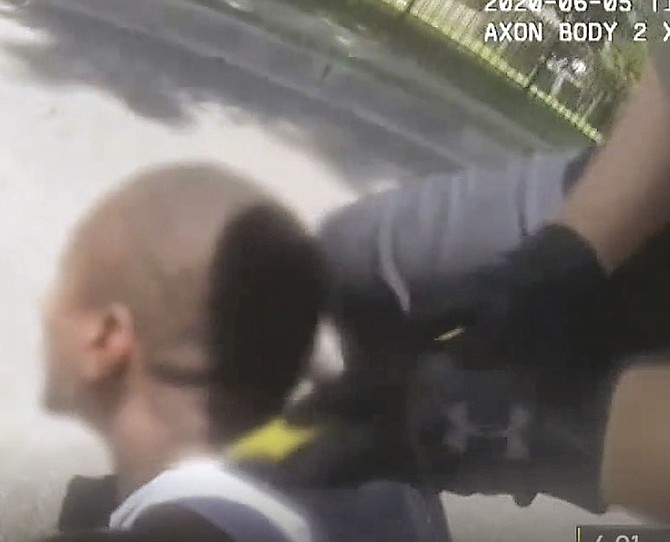 Fairfax County Police Officer Tyler Timberlake was charged with assault after shooting a Taser gun directly into a Black man's neck.
Stories this photo appears in:

Calls for police reform intensify in the days since Fairfax County officer charged with assault for tasing man in Gum Springs.
The institution of policing dates back to the institution of slavery. "It has to be acknowledged as such. What happened 400 years ago is actually manifesting itself in practice today," said Fairfax County Chief Equity Officer Karla Bruce.