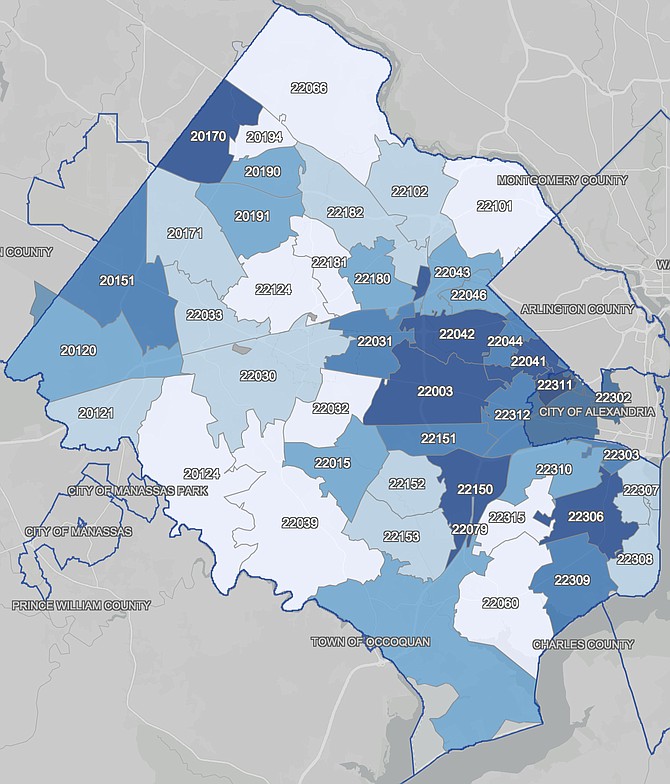 The map colors divide ZIP codes into five equal groups, with the group of ZIP codes with the lowest case rate per 100,000 in the lightest color and the highest group in the darkest color.
Stories this photo appears in:

Tracer data sparse; COVID clusters threaten.
Fairfax County, along with the rest of the state, is expected to enter the third phase of reopening on Wednesday, July 1.