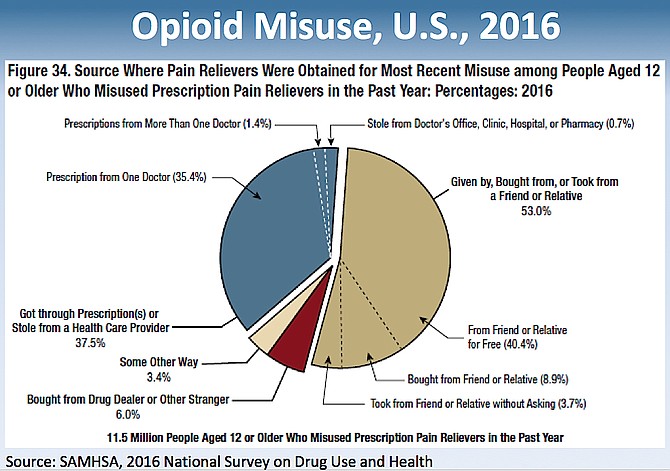 Where are the pills coming from for people aged 12 and over? Doctors prescribe them; they sit in medicine cabinets, and people are taking them from a friend or relative.
Stories this photo appears in:

Part one of a two-part series: Three NOVA communities, six organizations host Public Forum – Operation Drug Prevention in Great Falls.
.