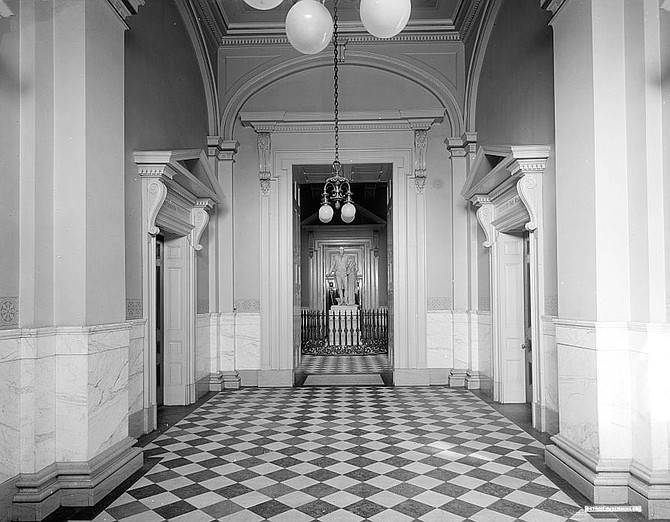 A statue of George Washington stands at the center of the hallway between the House of Delegates and the Virginia Senate, two chambers that have been at odds with each other this year.
Stories this photo appears in:

Conservative upper chamber undermines progressive House of Delegates.
Democrats and Republicans in the General Assembly like to see themselves as adversaries. The real enemy, they like to say, is down the hall.