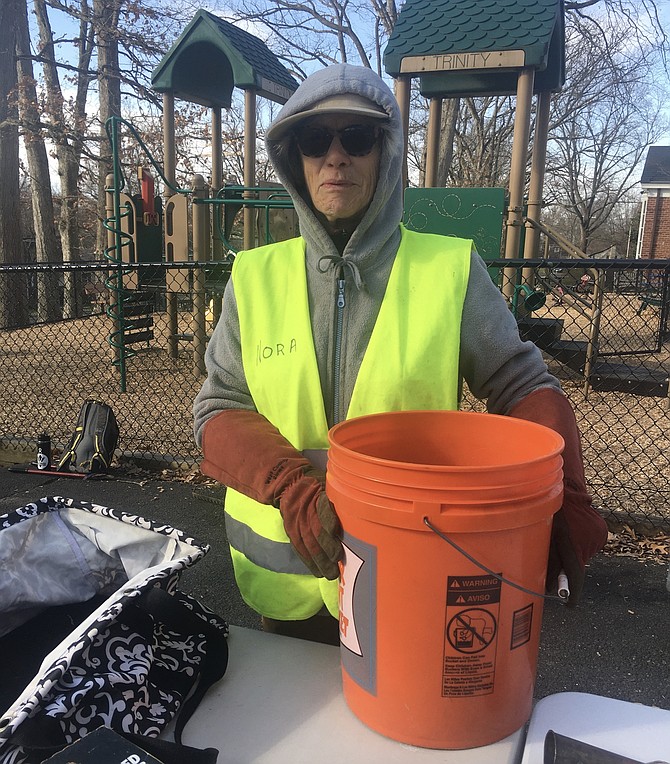 Nora Palmatier – who is present at almost every tree steward event – helped yank ivy, handed out vests and tools, encouraged the group, and applauded the idea of blowing a bugle when the tree is completed, a novel idea she might start using with all her ivy removal projects.
Stories this photo appears in:

Parishioners and Tree Stewards pair up to save tall, handsome neighbors.
.