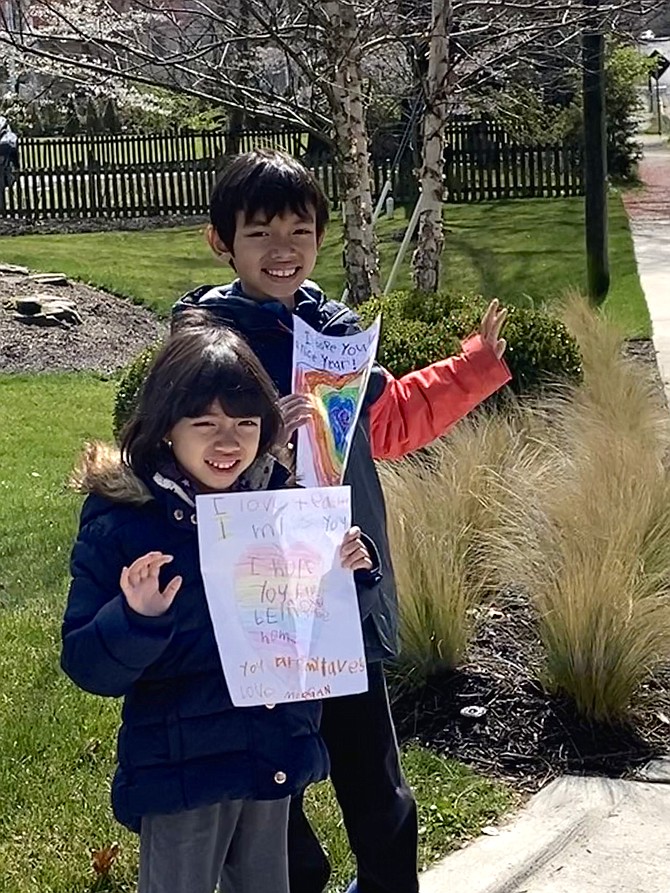 Cunningham Park Elementary School students, Morgan Manning, 5, and Jonah, 8, of Vienna wait in their yard for the Love Parade by teachers and staff at the school. The children made crayoned messages of affection and caring to ricochet back to their teachers and others at the school.
Stories this photo appears in:

Cunningham Park Elementary Love Parade is a mobile greeting card of support.
.