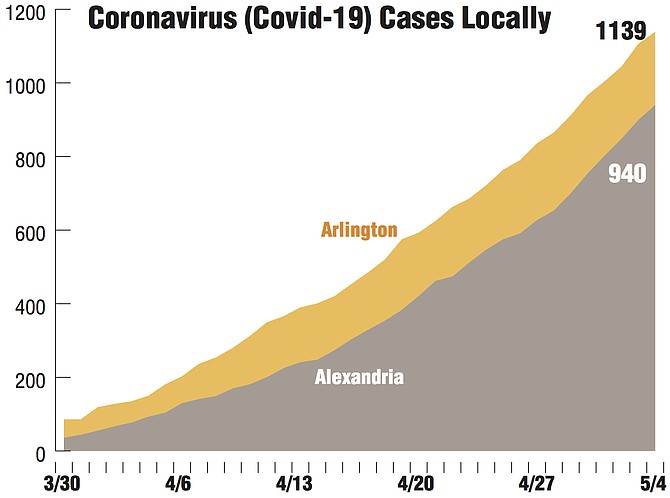 Sources: Virginia Department of Health http://www.vdh.virginia.gov/coronavirus/ Maryland: Maryland Department of Health https://coronavirus.maryland.gov/ Alexandria Source: City of Alexandria.
Stories this photo appears in:

Phase I would ease some limits on business and faith communities, and would transition the stay at home directive to a "safer at home" guideline, especially for those in vulnerable populations.
.

Alexandria approaches 1,000 reported coronavirus cases and Virginia surpasses 20,000, but Phase I recovery could come May 15.
.

.