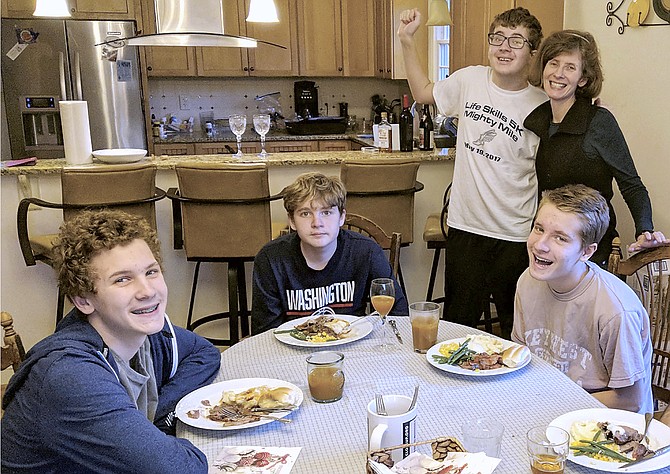 Linda McKenna Gulyn, Ph.D. – pictured with her two sets of twin sons – works full-time and says that managing her sons' school work is the most difficult part of parenting during COVID19.
Stories this photo appears in:

How to survive until the end of the school year.
Whether deciphering algebraic equations and trying to teach them to a disinterested child or helping with a science experiment during a Zoom conference call, for parents who are trying to homeschool their children during the current COVID-19 pandemic, the struggle is real. Last fall, some parents developed a plan to deal with the academic burnout that occurs as the school year neared an end. Little did they know that the plan they created would be themselves.