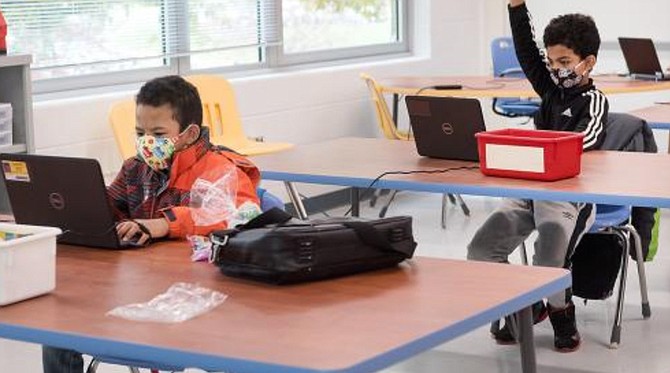 Students return to in-person instruction at Fairfax County Public Schools.
Stories this photo appears in:

COVID cases increase, yet leadership hangs their star on families returning and increased enrollment.
Fall membership as of Sept. 30, 2020 at Fairfax County Public Schools declined by 8,859 students, dipping to 180,151 compared to data recorded last year at the same time, according to Assistant Superintendent of Facilities and Transportation Services Jeff Platenberg.