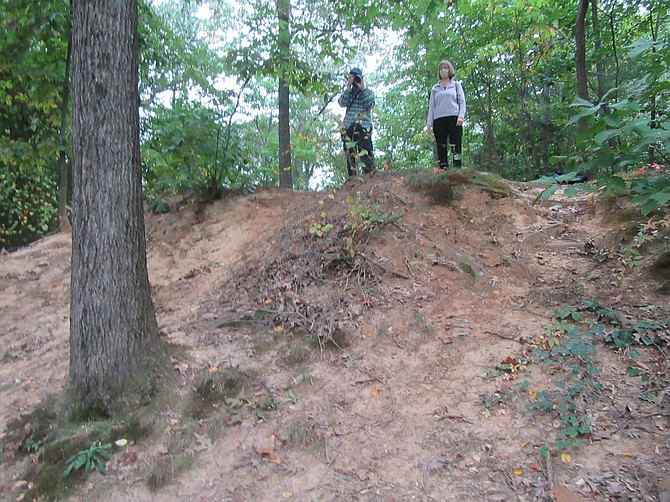 John and Nancy Okstulski stand on one of the fort's remaining dirt walls.
Stories this photo appears in:

By 1865, Fort Willard was southernmost of 68 forts and 93 batteries armed with over 800 cannons protecting Washington.
In 1862 and 1863, at the apex of today's Belle Haven community, Union soldiers at Fort Willard were on the lookout for enemies coming up the Potomac River or approaching along Accotink Turnpike.