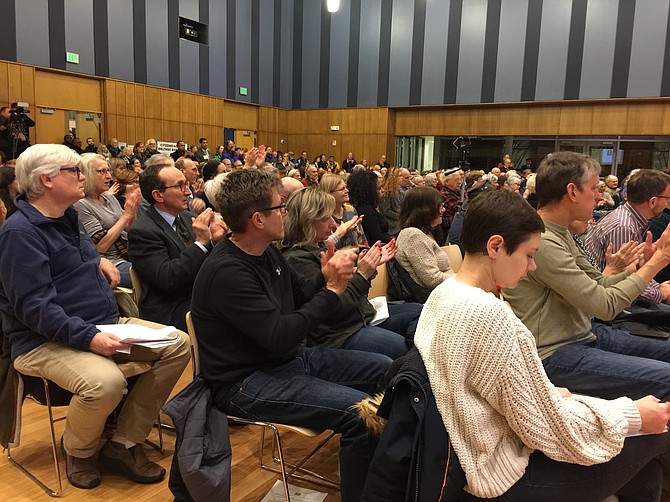 Hundreds turned out for a meeting in December (pre-pandemic) in opposition to widening I-495 and I-270 with four toll lanes for more than 50 miles.
Stories this photo appears in:

Informal tally: 54 comments oppose 495/270 expansion and toll lanes; nine support. Final day of public hearings scheduled for Sept. 10.
Seth Glinski works in construction and development. An uncertain future because of the 2020 pandemic, he said, is actually cause for "feeling lucky" when it comes to the possible widening of the Capital Beltway and I-270 and the American Legion Bridge.