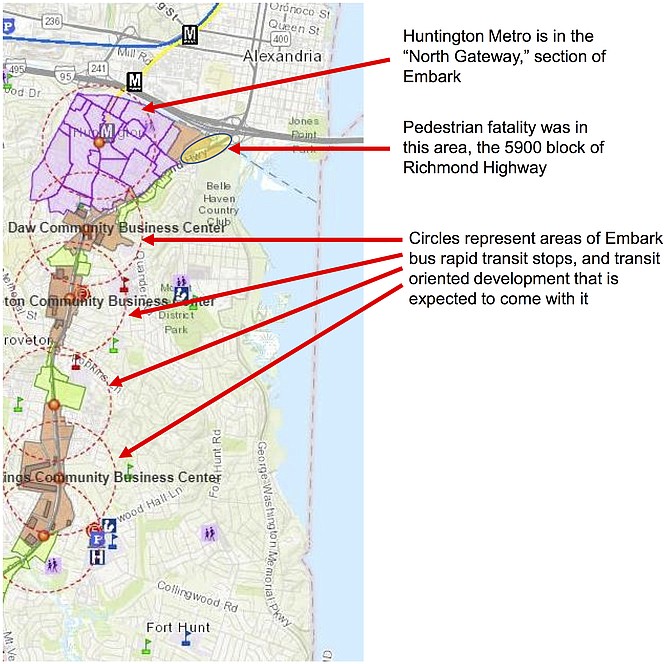 This map shows the area where James Spack, 78 of Alexandria, was killed last week, and the future Embark stops where there will be pedestrian improvements.
Stories this photo appears in:
Intersection improvements can barely keep up with the traffic.
A pedestrian was killed last week in a part of Richmond Highway just south of Hunting Creek in an area that has traffic coming in from the Capital Beltway, and several secondary roads intersecting, and is short on pedestrian-friendly crossings.