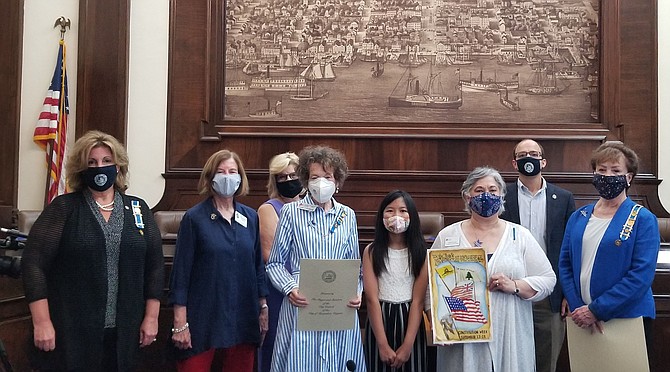 Mayor Justin Wilson signed the Constitution Week Proclamation for 2020 in Council Chambers. Attendees include: Amy Jackson, City Council member and John Alexander Chapter, DAR member; Susan Palmer, Nelly Custis Chapter, DAR; Debra Lindsay (rear) past Music Director, Samuel W. Tucker Elementary School; Linda Greenberg, John Alexander Chapter Constitution Week Chair and event organizer; Arianna Espiritu, Hammond Middle School student; Linda Ferrara, Dr. Elisha Dick Chapter Constitution Week Chair; Mayor Justin Wilson; and Tillie Cassidy, Kate Waller Barrett Regent.
Stories this photo appears in:

The U.S. Constitution will be celebrated in Alexandria City Public Schools during the week of Sept. 17-23, 2020.