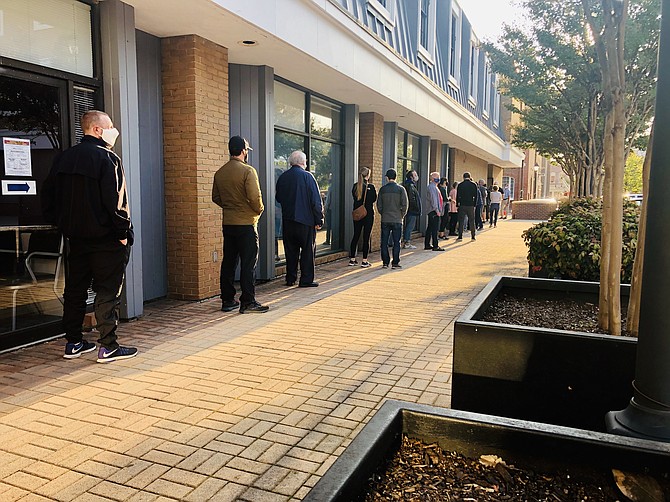 Voters line up outside the registrar's office in Alexandria to cast in-person absentee ballots in this year's election.
Stories this photo appears in:

Voters to determine how redistricting works next year.
When Republicans were in charge of drawing political boundaries for the General Assembly and Congress, Democrats supported an amendment to the Virginia Constitution creating a new mapmaking commission. The idea was to take the power of political gerrymandering out of the hands of the majority and hand it over to a group that wouldn't be quite so focused on screwing the opposition. But then Democrats seized control of the General Assembly, and most House Democrats flip flopped on the issue.