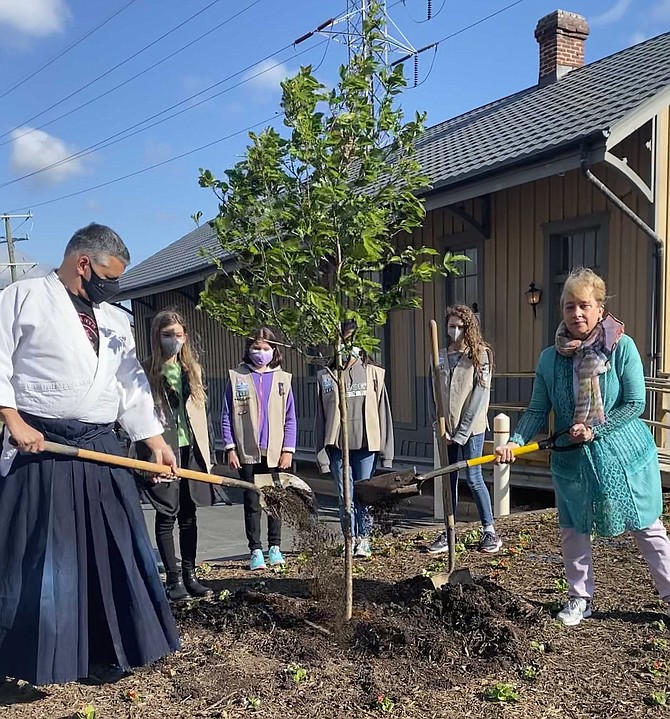 In celebration of Arbor Day 2021, Mayor Sheila Olem of the Town of Herndon, along with Chief Instructor Tony Breda of Heaven and Earth Aikido, plant the new Yoshino Cherry tree in the Town Square. Girl Scouts from Saint Joseph School Girl Scout Council of the Nation Capital Troop 2421, (from left) Josie, 12, of Herndon, Mairead M., 11, of Herndon, Mariana, 12, of Herndon and, Ainsley, 12, of Vienna look on.
Stories this photo appears in:

Arbor Day Foundation Program recognizes the Town of Herndon as a Tree City USA community and recipient of the tree Growth Award
The Town of Herndon hosted its 32nd Arbor Day Tree Planting Ceremony on the Town Hall Square, Saturday, April 17.