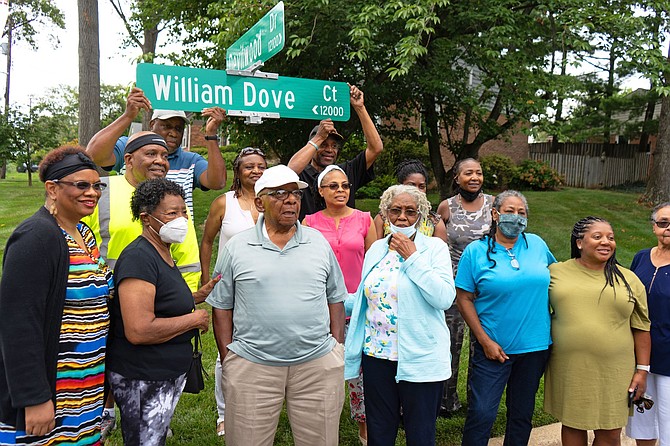 The Potomac street formerly known as Jubal Early Court is now William Dove Court. Scotland residents and Dove ancestors were on hand for the renaming.
Stories this photo appears in:

Now those streets bear the names of two important leaders of the historic African-American Scotland community.
Joined by the families of Geneva Mason and William Dove, three new street signs were installed in Potomac to honor these two African American historical figures and replace signs named after Confederate generals.