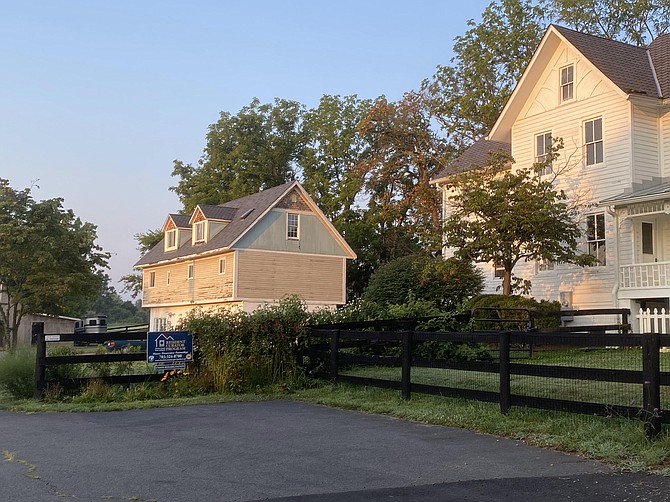 (From left) The Turner Farm garage is located behind the main farmhouse. It will be used as a public benefit association facility providing meeting space for grief and bereavement programs.
Stories this photo appears in:

Daytime and overnight retreats on a portion of Turner Farm Park
Following a public hearing on the matter, Fairfax County Board of Supervisors unanimously approved, on July 27, Special Exception SE 2020-DR022 (Turner Farmhouse Foundation) (Dranesville District) to permit applicant Turner Farmhouse Foundation to operate a public benefit association facility on a 4.95-area of the Turner Farm Park property and modify a front yard setback of the existing house.