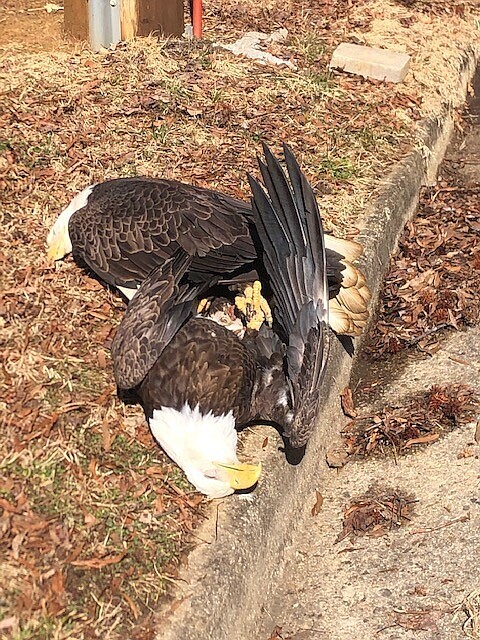 Two bald eagles were found dead in Mount Vernon last week. "The eagles' talons were locked together and one of the bird's tail feathers appeared to be burned," according to Katherine Edwards, Wildlife Management Specialist with FCPD.
Stories this photo appears in:
Several Mount Vernon area residents happened upon two dead bald eagles in the grass near a utility pole in the 7600 block of Elba Road on Feb. 17.