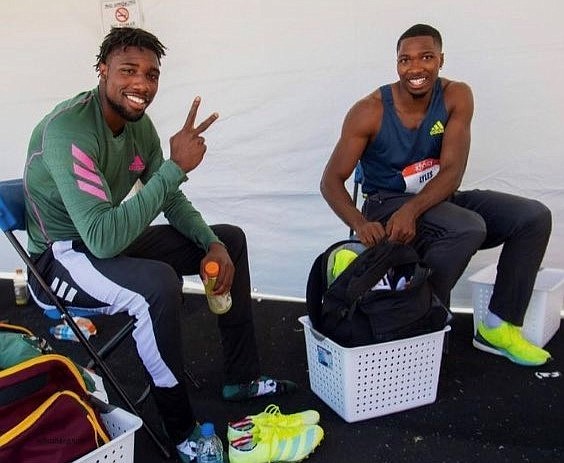 Brothers Noah and Josephus Lyles rest between heats at the U.S. Olympic Track & Field trials in Eugene, Ore. Noah Lyles will represent the U.S. at the Tokyo Olympics. Josephus Lyles did not make the team.
Stories this photo appears in:

Noah Lyles headed to Tokyo Olympics
Only a few short years ago, Noah Lyles could be seen warming up to the strains of James Brown's "I Feel Good" as he trained on the track of Parker-Gray Memorial Field at what was then T.C. Williams High School.