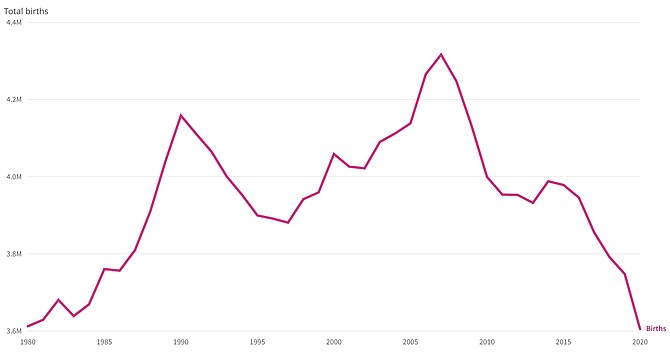 The number of births in the United States declined by 16 percent from 2007 to 2020.
Stories this photo appears in:

Declining birth rates lead to shrinking Kindergarten enrollments.
Declining birth rates and the pandemic have conspired to send Alexandria's Kindergarten enrollment down 17 percent since 2018, a trend that school officials say will have a long-term influence on how the division operates and plans for the future. Some of the decline is driven by the pandemic as parents opted for private schools or kept their children in daycare rather than enroll them. But the long-term forecast for schools will be shaped one birth at a time.