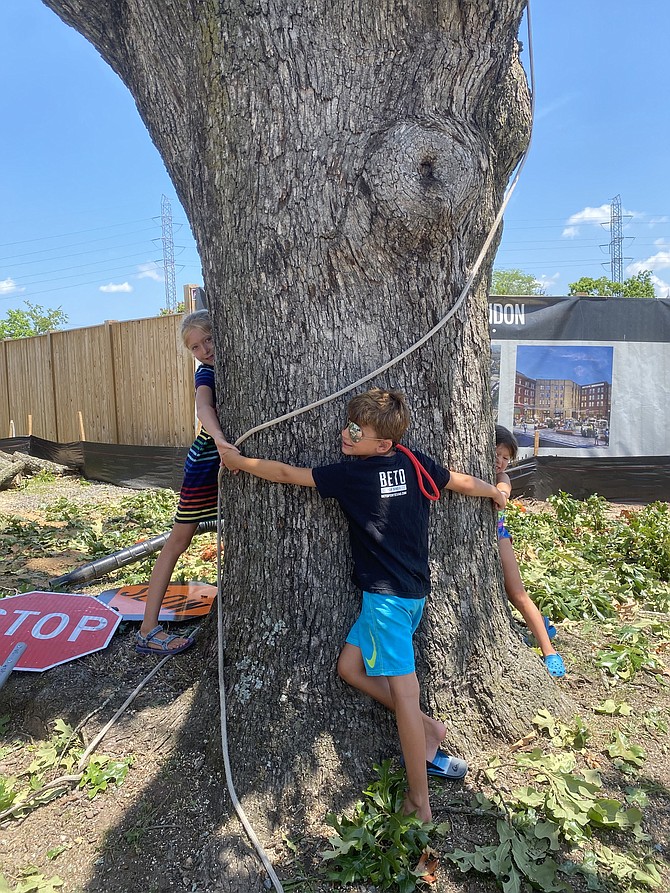 Felling is generally reserved for trees that cannot recover. During a pause in the process, the arborists allowed three children, (from left) Ashton Kooy, 9, with siblings Grant, 7, and Eve, 4, to hug the witness tree and give perspective to its girth, measured by the town forester at 10 feet 3 inches.
Stories this photo appears in:

Nearly 200-year-old witness tree 'struggled' and obstructed sight triangle quadrant to the intersection.
In 1823, an acorn from an Overcup Oak tree sent up a shoot at what is now the corner of Elden and Center Streets in the Town of Herndon.