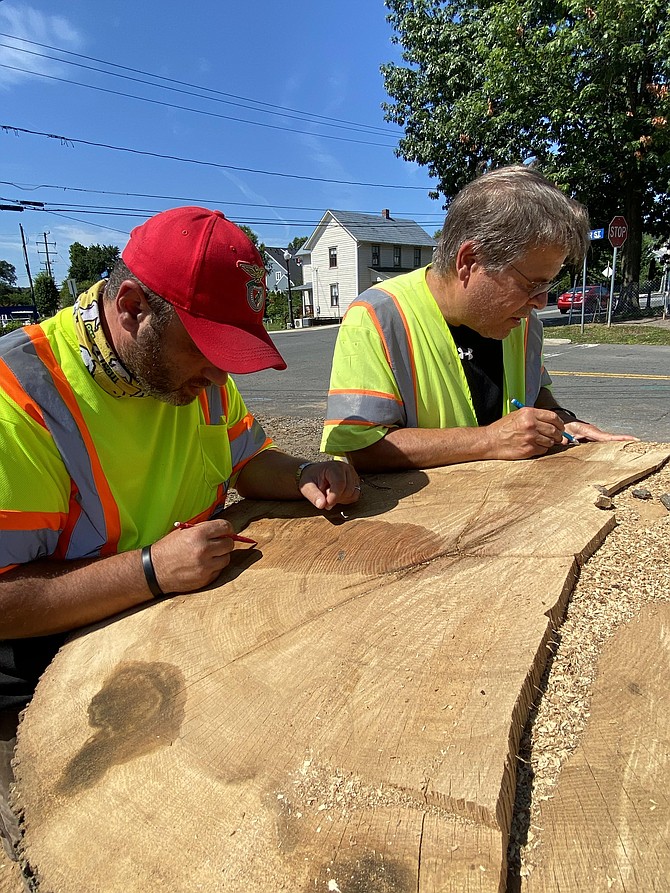 (From left) Victor Lopes, Elden-Center Streets Intersection Improvements Project manager, and John Dudzinsky, Herndon Town Forester, begin counting the growth rings on the Overcup Oak Tree that was struggling as evidenced by signs of disease. It obstructed the approach sight triangle quadrant to the four-legged intersection, causing a vehicular, pedestrian, and cycling safety concern.
Stories this photo appears in:

Nearly 200-year-old witness tree 'struggled' and obstructed sight triangle quadrant to the intersection.
In 1823, an acorn from an Overcup Oak tree sent up a shoot at what is now the corner of Elden and Center Streets in the Town of Herndon.