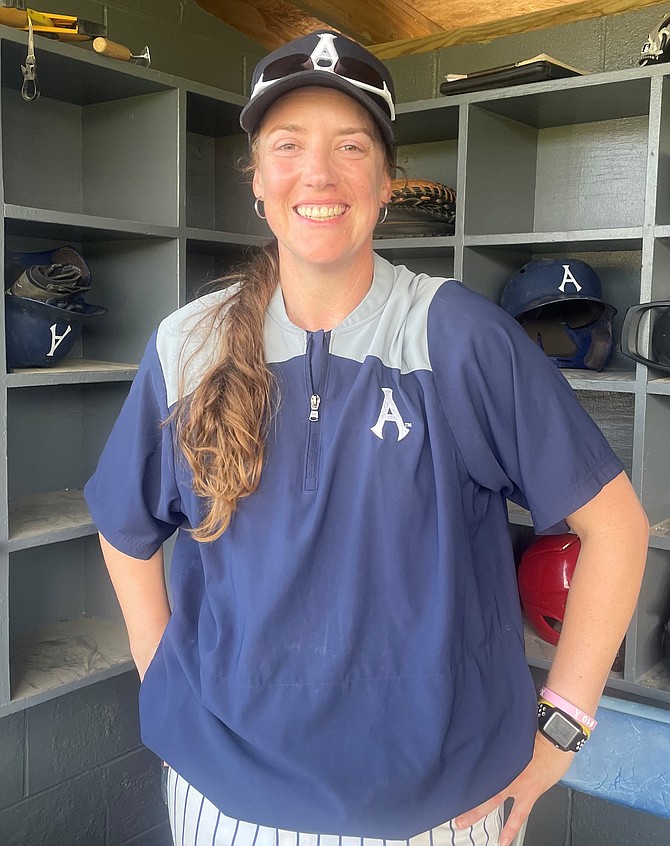 Alexandria Aces pitching coach Jennifer Hammond, the only female coach in the Cal Ripken Collegiate Baseball League, has helped lead the team into second place in the standings. Playoffs run July 24-31.
Stories this photo appears in:

Aces' Hammond is lone female Ripken League coach
Jennifer Hammond may be the new kid on the block when it comes to the coaching staff of the Alexandria Aces, but she is no stranger to a baseball field.