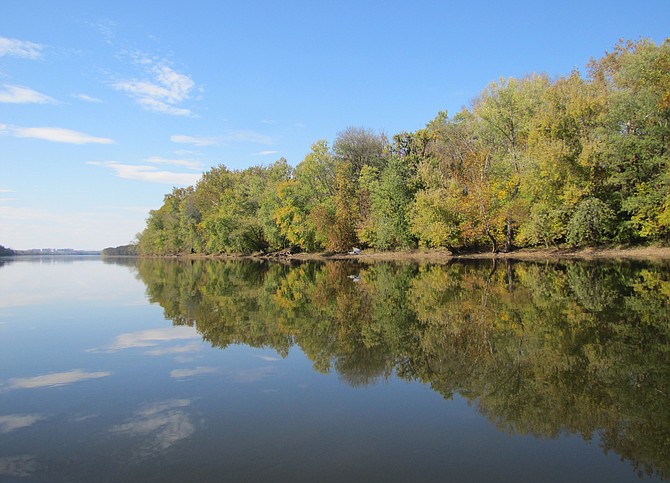 Forest and vegetation that come to the edge of the Potomac River help to protect water quality from polluted stormwater runoff.
Stories this photo appears in:

Stormwater runoff from urban and suburban areas is the major, fastest-growing culprit today polluting the Potomac River.
On April 9, Connor Lynch, an angler fishing on the Potomac River near Fletcher's Cove, hooked and released a shortnose sturgeon, a fish not seen in the river since 2007.