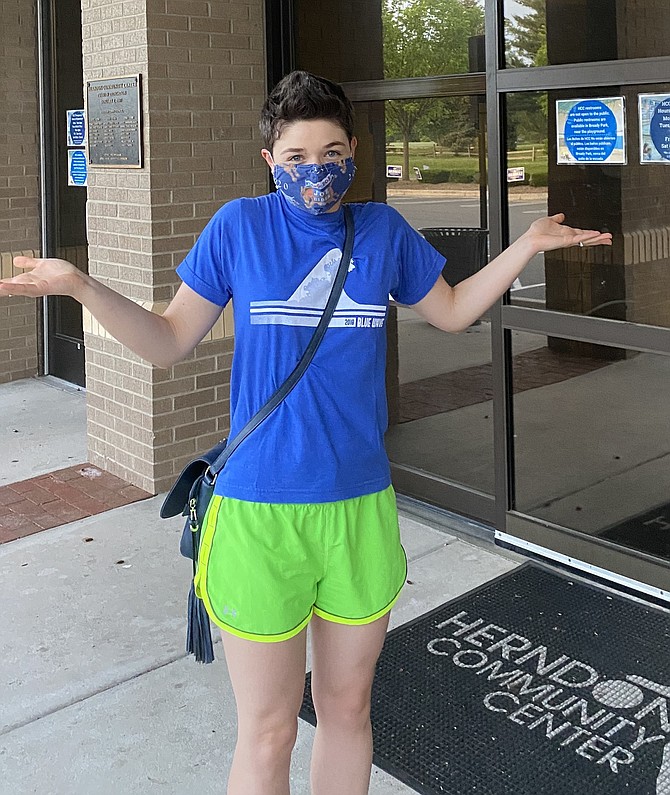 Precinct 320 Herndon No. 2 – Rebecca Burton says she has not voted yet, but would be there all day volunteering. "Optimistically, I'm supporting Jennifer McClellan – super qualified; Sam Rasoul – a uniter; Mark Herring, and Irene Shinn."
Stories this photo appears in:

Democratic Party Primary Tuesday, June 8: Initial voter turnout low but enthusiasm high
Voters across Fairfax County headed to the polls Tuesday, June 8, to cast their votes in person at the Democratic Party Primary.