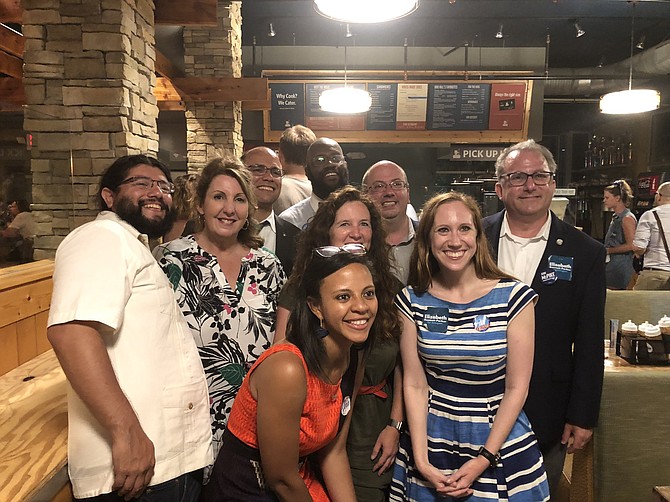 All the Alexandria Democrats on the ticket for City Council, mayor, House and Senate. Left to right, Canek Aguirre, Amy Jackson, Justin Wilson, John Chapman, Alyia Gaskins, Sarah Bagley, Kirk McPike, Elizabeth Bennett-Parker and Adam Ebbin.
Stories this photo appears in:

Voters reject candidates who said City Hall lacks integrity.
Democratic primaries are usually about biography and personalities, focusing on professional resumes and personal connections.