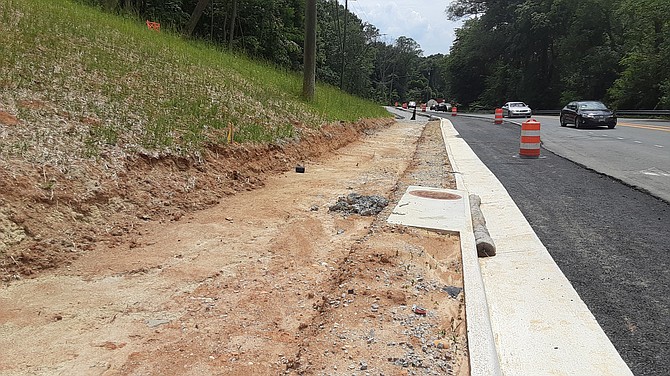 About a mile south of the site of the June 4 fatality, there is a multi-use path being constructed as part of an intersection modification project at Lee District Park. This should enable pedestrians and cyclists to safely enter the park.
Stories this photo appears in:

Road design, speeds, lighting and negligence are factors.
This spring has seen several fatal pedestrian accidents, possibly signaling a warning to drivers, pedestrians and transportation engineers that more could be done to lessen these fatalities in Fairfax County.