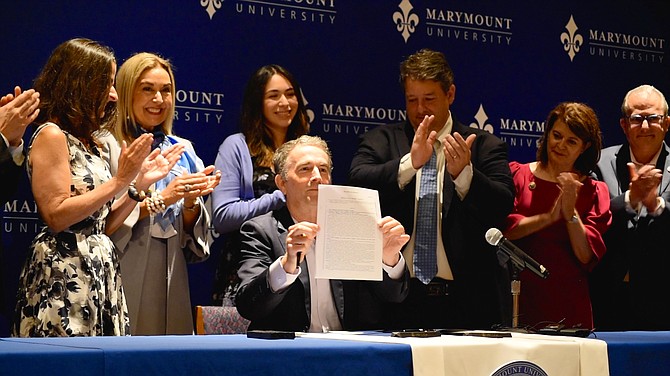 Sen. Jennifer Boysko; President Irma Becerra; Karla Mercado Dorado, sophomore at Marymount University; Gov. Ralph Northam; Del. Alfonso Lopez; Sen. Barbara Favola.
Stories this photo appears in:

This legislation will go into effect in August 2022, and makes Virginia students eligible for state financial aid if they are eligible for in-state tuition in the fall of 2022, regardless of citizenship or immigration status.