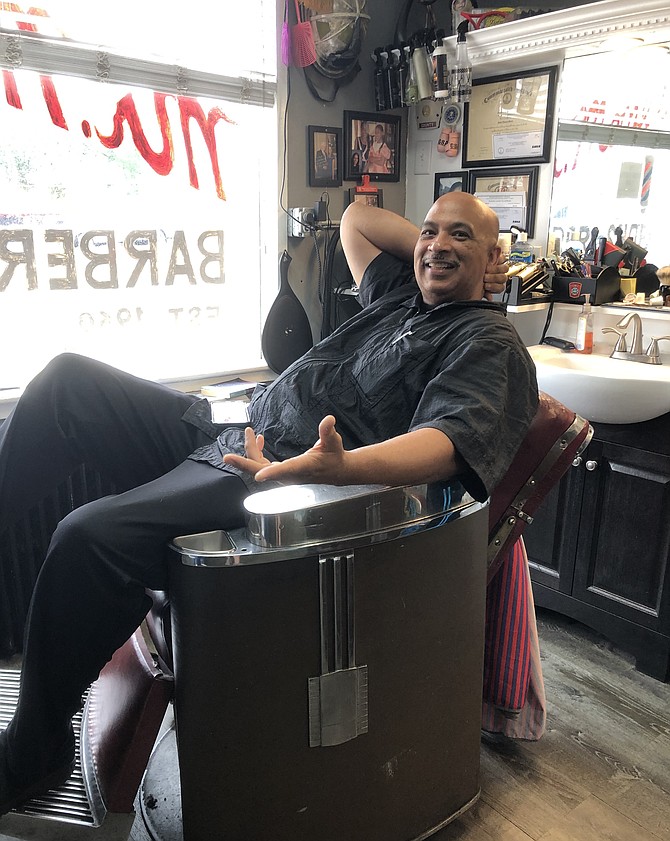 Jim Moore, Arlington barber, grew up celebrating Juneteenth, the day slaves were freed in Texas more than two years after President Lincoln issued the emancipation proclamation. But many Americans don't know what Juneteenth signifies.
Stories this photo appears in:

Juneteenth has always been important for African-Americans.
Jim Moore sat back at his barber chair on Lee Highway last week, the shop quiet on a midweek, midday visit, no longer the hub it was in pre-pandemic days.