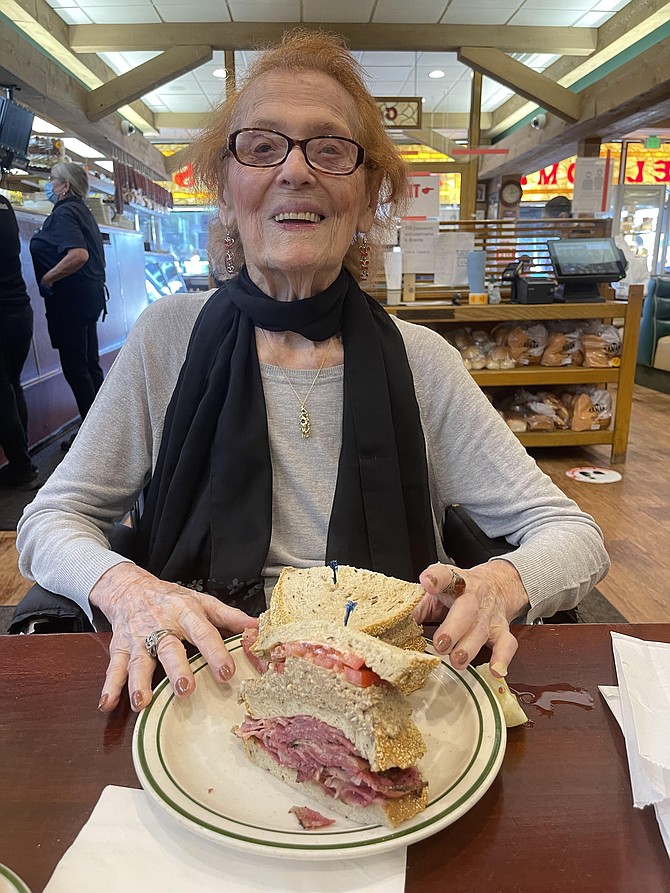 103-year-old Miriam Halprin enjoys a deli sandwich during her first outing since the coronavirus pandemic began. She credits her long life to positive mental outlook, good genes, a good laugh and an extremely high degree of vanity.
Stories this photo appears in:
Seniors who are 95 and older reflect on life and offer advice to younger people.
95-year-old Howard Eisenberg says he was carded recently and asked to provide proof of his age as he boarded a train on his way to visit his 80-year-old girlfriend.