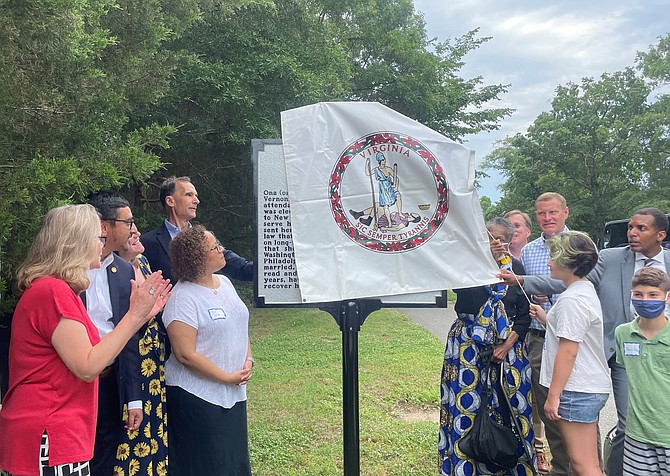 Laurel Ridge Elementary School student Tessa Tritan unveils a plaque commemorating the life of Ona Judge, a woman enslaved by George and Martha Washington who ran away to freedom, as part of the Juneteenth celebration June 19 at Mount Vernon Estate. Participating in the event are members of the Fairfax County Board of Supervisors and Laurel Ridge students who nominated Judge for recognition.
Stories this photo appears in:

For years, the nation's first couple, George and Martha Washington, pursued Ona Judge, a young woman who in 1796 escaped a life of slavery in the Washington household to live in freedom in New England.