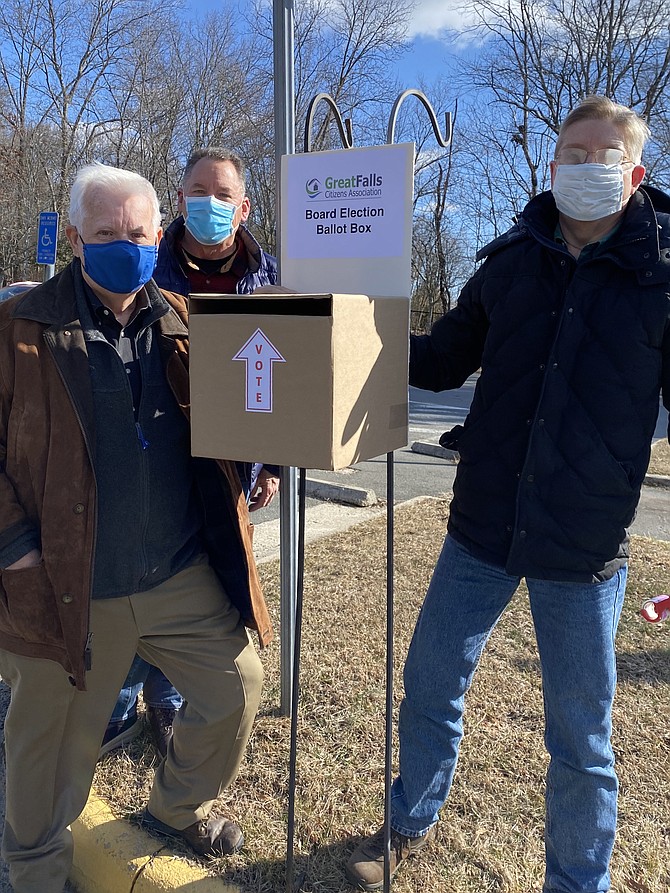 Members of Great Falls Citizens Association, Michael Barclay, Transportation Co-Chair; Ed Phillips, outgoing Vice President; and James Trent, Treasurer, Chair of Nomination, erect the drive-in-person ballot box in the parking lot of the Great Falls Library for the organization's 2021 Election held on March 6.
Stories this photo appears in:
Citizens Association members endorse two special questions.
Members of the Great Falls Citizens Association (GFCA), voting in the special drive-in-person election of the Executive Board and Officers held March 6, 2021, unanimously re-elected eight candidates and one new candidate.