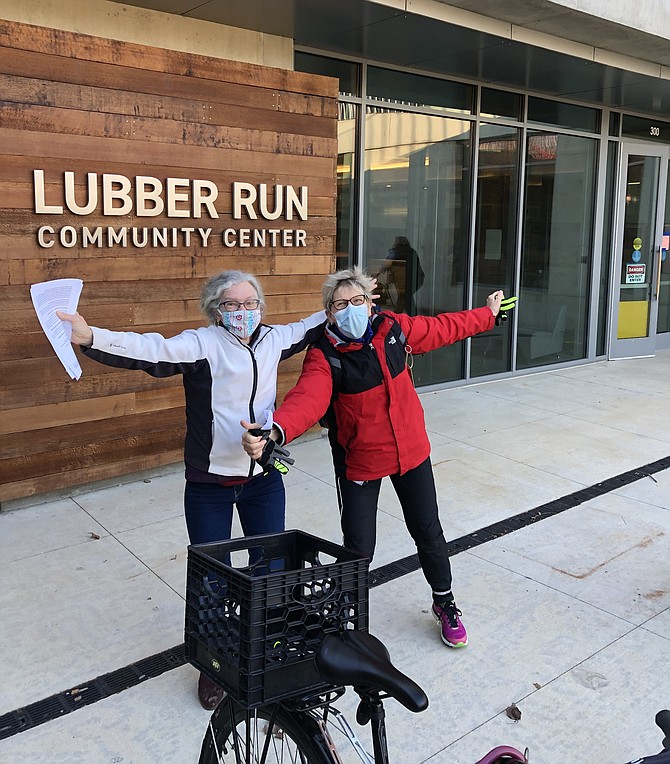 The reporter joins Karen Gerstbrein in jumping for joy after the jab at Lubber Run.
Stories this photo appears in:

Some residents got emotional as they walked into the community center.
"Smoke got in my eyes" as I walked into the Lubber Run Community Center for my Johnson and Johnson vaccine.