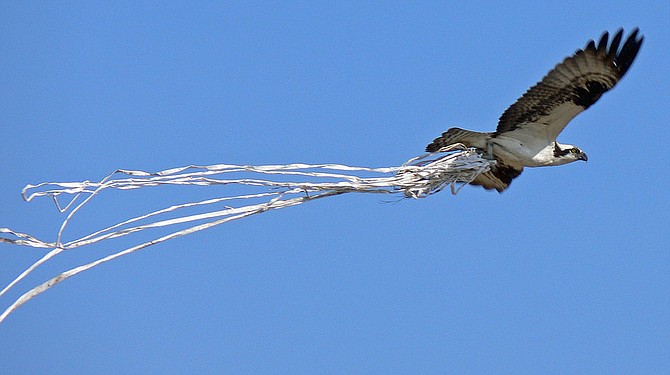 Osprey with streaming debris in Woodbridge, Va.
Stories this photo appears in:

Not only is trash polluting and unsightly, it is harmful, even lethal, to wildlife.
On April 10, 82 volunteers hauled 126 bags of trash out of Little Hunting Creek and 46 volunteers collected 55 bags of trash in Dyke Marsh and along the Potomac River just south of Alexandria.