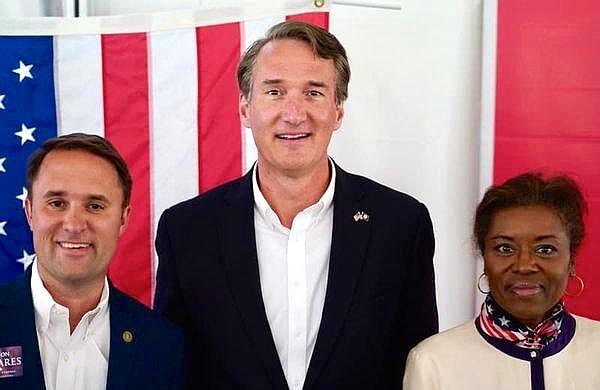 The Republican stateside ticket, from left to right: Jason Miyares for attorney general, Glenn Youngkin for governor and Winsome Sears for lieutenant governor.
Stories this photo appears in:

Republicans get a head start in the general election; Democrats still fighting each other
The way Democrats talk about Donald Trump, you'd think he was on the ballot in 2021. And in many ways, he is. The former president may be out of the White House and kicked off of social media, but he's still eager to see himself as a kingmaker.