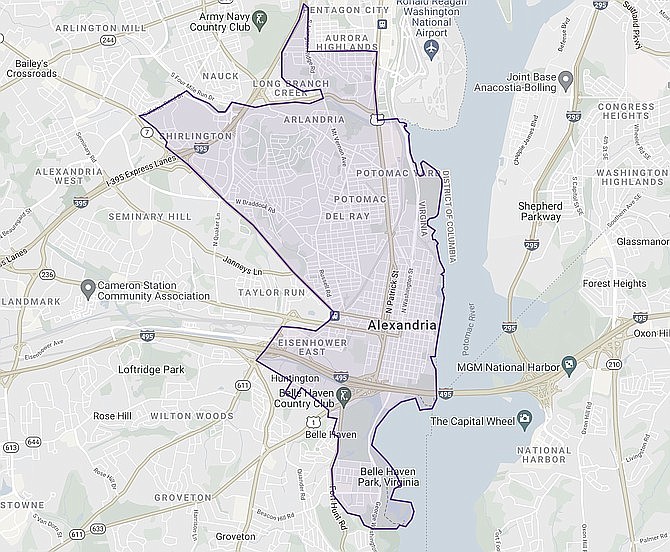 The 45th House District includes Old Town, Belle View and Del Ray, stretching into Shirlington and Aurora Hills.
Stories this photo appears in:

Former CIA branch chief J.D. Maddox to face Vice Mayor Elizabeth Bennett-Parker.
In Richmond, the 45th House District is known as a cursed seat because of its dizzying turnover. After the retirement of longtime Del. Marian Van Landingham (D-45) in 2006, the district has blazed through three delegates in rapid succession. Now the seat is open once again after the incumbent, former radio talk show host Mark Levine, lost the primary when his name appeared on the ballot twice because he was trying to simultaneously win reelection to the House while also snagging the Democratic nomination for lieutenant governor.