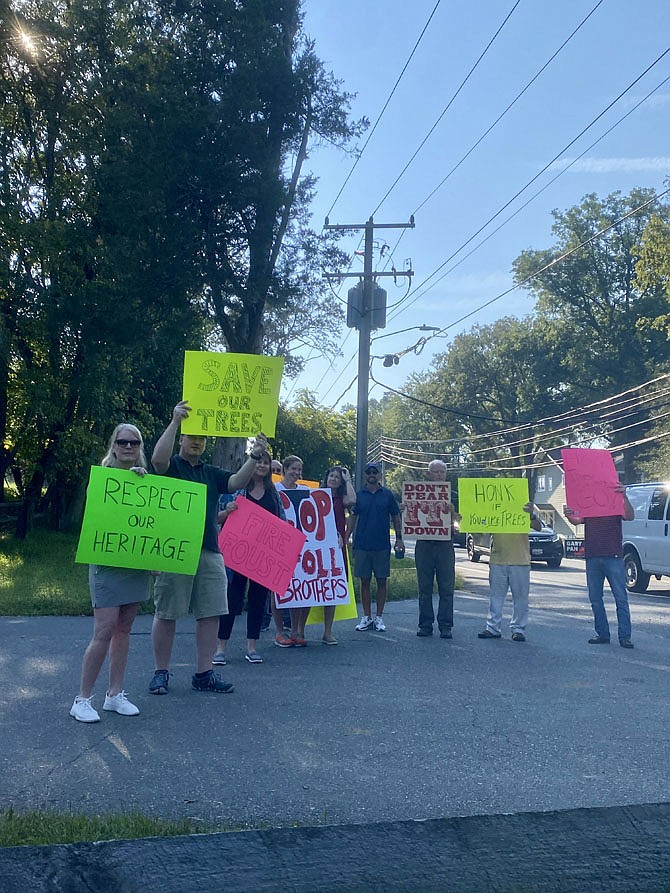 Protestors rally against clearing for the entrance and development of Marmota Farm at 9800 Georgetown Pike, which Toll Brothers does by right. Concerns focus on the width of the entrance to the development, tree loss, and preserving the integrity of Georgetown Pike.
Stories this photo appears in:

200-year-old tree and a National Register of Historic Places structure threatened.
Saving the Integrity of Georgetown Pike, listed on the National Register of Historic Places. Preservation of historic trees and "summer road" threatened.