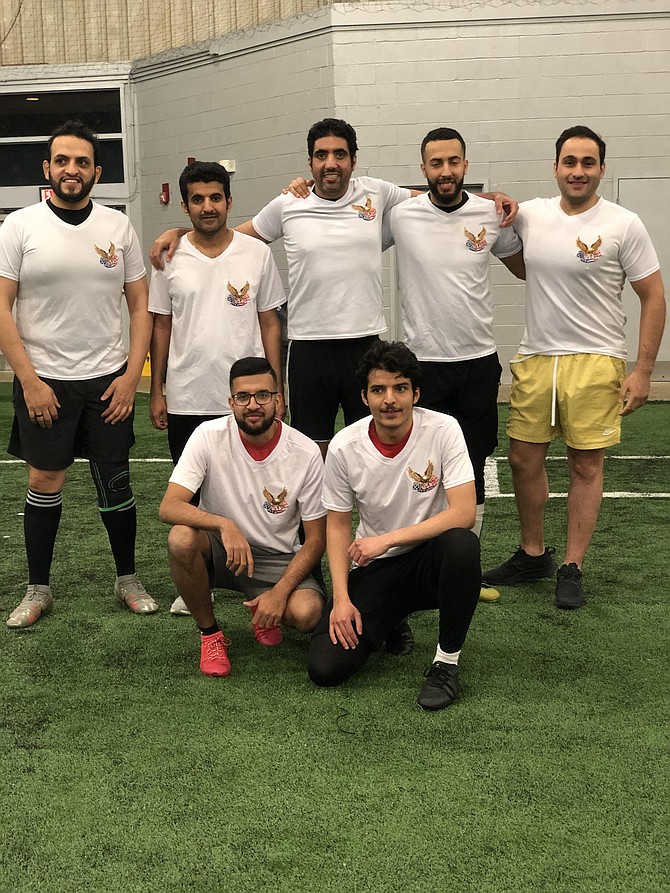 From left, standing, Dr. Yahya al-Qatani, Khalid al-Qatani, Dr. Zeyad al- Shammari, Murad Lahfidi, Allawi. From left kneeling: Shafiq, and Abdullah al-Shammari.
Stories this photo appears in:

Soccer tournament is a gathering place for multicultural team
The holy month of Ramadan can be tough when you are away from home. Like any major religious event, there are special home-cooked recipes for breaking the fast, mouth-watering and calorie-rich, and it's hard, when you live across the world, to replace the most important part of Ramadan: the gathering of extended family and friends uniting over the Fitur (breakfast) table as the sun sets.