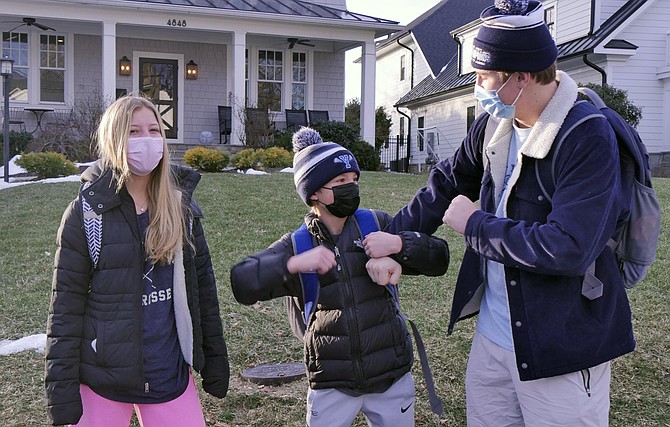 The Kaetzels: Connor (17), Sydney (15), and Logan (12), masked and ready for school. Connor and Sydney attend Yorktown High School, and Logan attends Williamsburg Middle School in Arlington. All nod affirmatively to the question of whether they expect some kids to arrive at school on Monday without masks.
Stories this photo appears in:
County School Board files suit jointly with six other boards.
Executive order