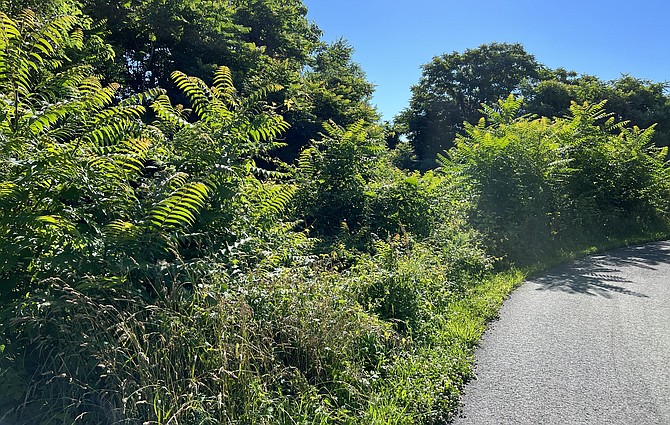 What's wrong in this picture? Unnoticed by most walkers on this pleasant trail in Laurel Hill Park's Central Green area, the invasive plant, Tree of Heaven, is at work excluding native trees on which native insects and birds depend.
Stories this photo appears in:
The Tree of Heaven (TOH) may appear to most as just another pretty tree. With airy frond-like leaves...