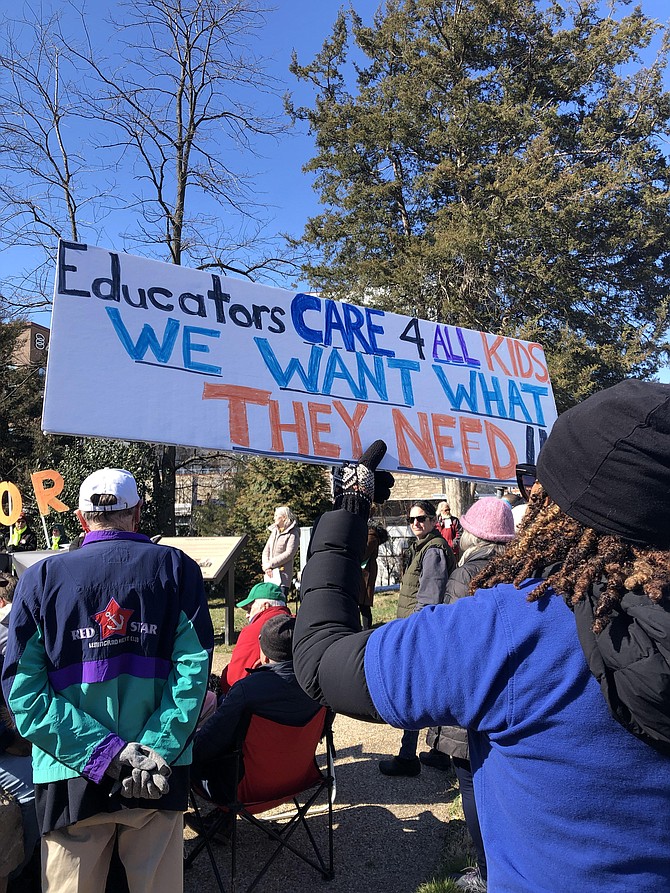 One sign at the protest. The event brought together almost 200 parents, students, and teachers. Teachers' consistent theme: educators care for all students; teachers are not threats but part of the support structure kids need.
Stories this photo appears in:

Teachers, students, and parents in Fairfax and Arlington protest the new governor's campaign to control content in schools.
School content