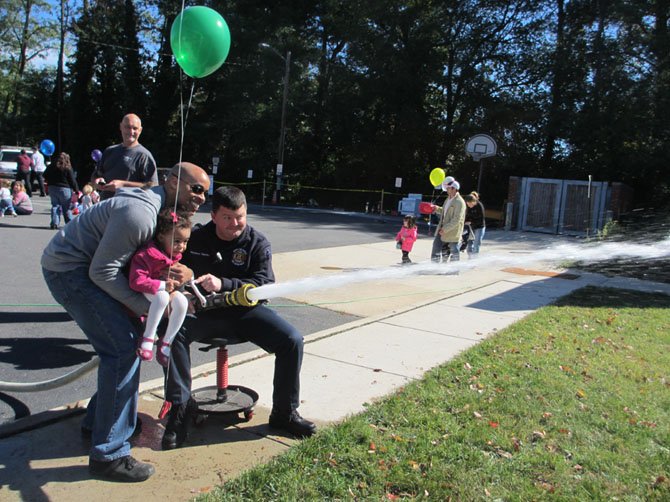 Chloe Edmondson, with a bit of help from her father and a firefighter, aims a powerful spray of water at a target.
Stories this photo appears in:

Equipment, activities, draw hundreds of families to Saturday's award-winning event.
What little child—or grownup child—doesn't like fire engines and ambulances? Vienna youngsters got their chance to climb aboard emergency equipment, learn about fire safety, jump in a bounce house, get tattooed and nibble on free hot dogs and popcorn, all while at the Fire Prevention Week Open House presented by the Vienna Volunteer Fire Department on Oct. 13.